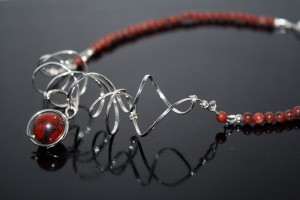 Hello and welcome. I am Shirin, and this is my place for sharing my passion for gemstones and jewelry making in general.
I am trying to put my thoughts and ideas together in one place, and sharing fascinating bits and pieces I gather all over. Hopefully, you find something interesting here and, maybe, learn a thing or two about gemstones and the powers they possess.
And if you are in my area of VA, learn about my Services to see how you can meet me and my designs in real life.
For latest updates, news, and offers join me on my Facebook page.